Back to top
News and Announcements
Yearbook Cover Art Competition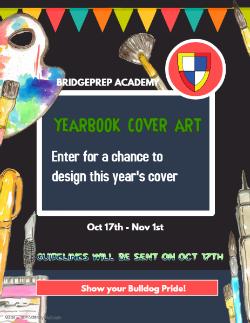 We are trying something new this year. We will have an art competition and the winner's piece will be featured on the yearbook this year. The guidelines will be sent home on Thursday, October 17th. Students will have the opportunity to vote for the winner. Let's go Bulldogs!

Math Night Reminder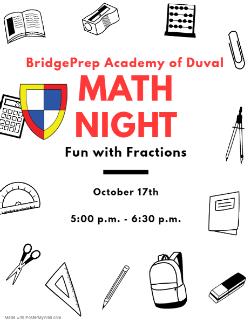 This year our focus is "Fun with Fractions." Come discover some basic ways you can help your child gain a deeper understanding of this concept AND see how it progresses throughout the grades.

Math Night - Oct 17th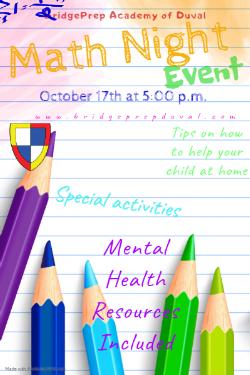 Join us for Math Night and learn some basic ways you can assist your child at home as he or she acquires the necessary skills to be successful in the current grade level. We are also hosting a Mental Health Night the same night. We hope to see you there.

Picture Day - November 19th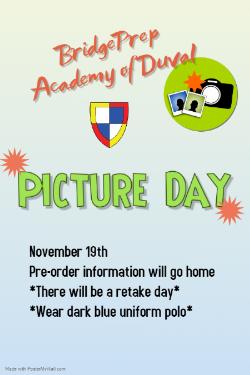 We are using a new photographer this year, Leonard's Studio. We will have one day for retakes. All students must be in the uniform polo to photograph. We are asking for everyone to wear the dark blue polo. We WILL have Spring photos this year, students will not be required to wear the uniform for Spring pictures.

Fall Festival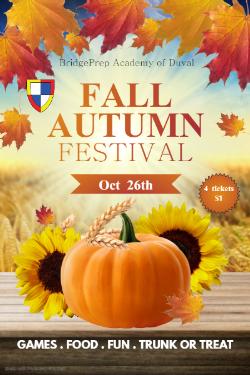 Join us at our annual Fall Festival Saturday, October 26th from 10 a.m. - 2 p.m. We are currently accepting donations of unopened bags of candy for Trunk or Treat until October 23rd. All activities will require tickets. If you purchase tickets from October 7th - October 23rd you will receive 6 for $1. On the day of the event you will receive 4 tickets for $1. Pre-order forms will be sent home tomorrow.

Sports, Clubs and Enrichment Offerings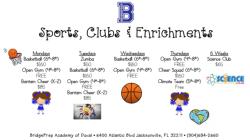 Check our menu of after school sports, clubs and enrichment offerings. For additional information, visit us at the main office or call us at (904)694-2660.
Website: www.bridgeprepduval.com
Instagram: @bridgeprep_duval
Twitter: @BPA_Duval
#BridgePrepAcademyofDuval #BridgePrepSports #BridgePrepClubs #BridgePrepEnrichments

September 25th is Dads Take Your Child to School Day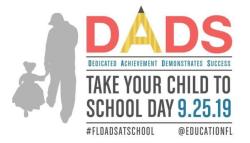 Dads Take Your Child to School Day is observed annually in September in Florida's schools this year it's tomorrow, September 25th. The Dads Take Your Child to School Day initiative serves to highlight and support fatherhood engagement in education by helping schools foster this important connection with fathers and father figures. Research indicates engaging dads, brothers, uncles, father figures, other significant male role models, and male mentors, increases student success in numerous ways.

Fall Festival & Trunk or Treat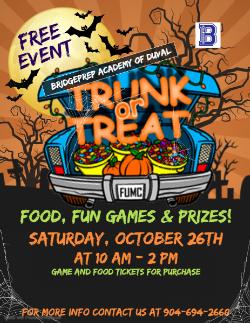 Join us for our annual Fall Festival. We are accepting unopened bags of candy donations until October 25th. if you would like to donate, please send the candy to your child's teacher.

Literacy Night and Title I Annual Meeting/PAL/SAC
Come join us as we celebrate literacy with fun games and take-home activities. Also, we want your input for our PAL and SAC meeting that will be held during our Title I Annual Meeting.

Parking Update
Due to the safety concern for students crossing Spring Glen and Glynlea after school, the private parking lot BridgePrep owns is not a designated parking area for pick up. Although this has been communicated numerous times verbally and in writing, an additional step was taken to place chains across the area. Additional towing signs will be placed on our property. Thank you for your support as we continue to improve the safety for our students.