Back to top
News and Announcements
Ibiley Sale - Mark your calendar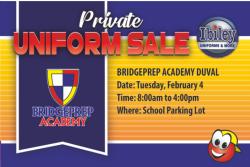 Ibiley is hosting our winter visit on February 4th. We hope to see you there.

Science Club - starting soon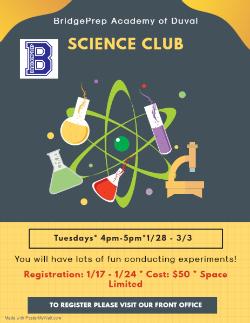 Register now for our Spring Science Club. You can visit the front office to register and receive all of the dates the club will meet.

Art Club - starting soon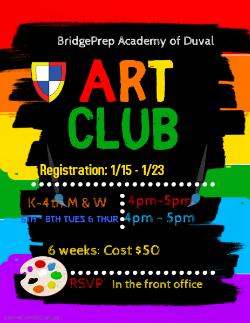 Registration for our Spring Art Club begins today. Students will have an amazing time with our art teacher, Ms. Garvey. Space is limited and the club begins on February 3rd. Specific dates will be provided when you register, but the club will run for six weeks twice a week.

Current Student Intent Form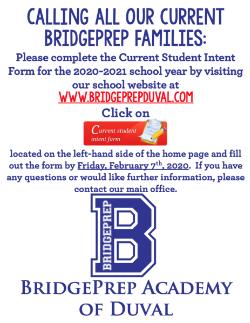 Calling all our current BridgePrep families:
Please complete the Current Student Intent Form for the 2020-2021 school year by visiting our school website at www.bridgeprepduval.com. Click on the red button on the left-hand side of the home page and fill out the form by Friday, February 7th, 2020. If you have any questions or would like further information, please contact our main office.

Junior River Run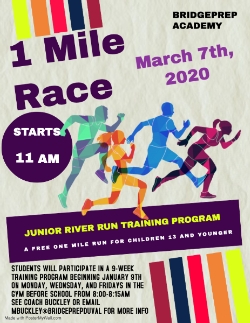 Join us for the Junior River Run this year. The sign up sheet is posted outside of the gym. You can also email Coach Buckley at mbuckley@bridgeprepduval.com

BridgePrep Academy Market Day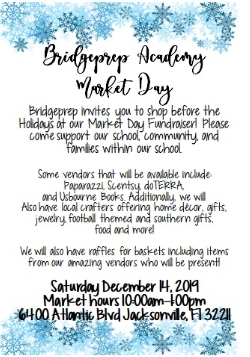 Join us for our first annual Market Day. All of our booths are local vendors. We are so excited and cannot wait to see you at our event.

Marble Slab
Please join us for our monthly fundraiser with our amazing business partner on December 11th.

Apply Today for 2020-2021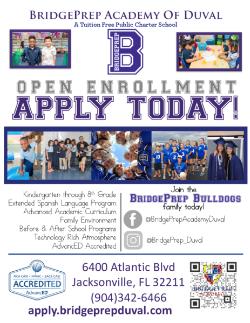 The new student application for the 2020-2021 school year is NOW LIVE!
Become a part of the BridgePrep Bulldog family.
Apply Today!
https://apply.bridgeprepduval.com
Instagram: @bridgeprep_duval
Twitter: @BPA_Duval

#BridgePrepAcademy #BridgePrepBulldogs #JoinTheBridgePrepFamily

Holiday Storytime
Join us for our first annual holiday story time. Stories will be read each Sunday in December at 6 p.m. by the principal. All books will have a holiday theme and we hope you join us. The kids will love this and it will count towards their nightly reading minutes.

Kyan's Kause- Give Miami Day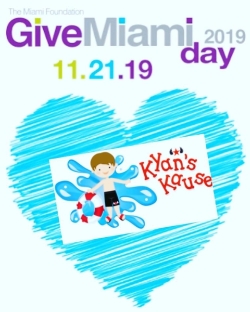 #GiveMiamiDay We are asking all our BridgePrep School Families to help Kyan's Kause continue to fund Swimming and CPR scholarships for Kindergarten and First grade BridgePrep students. You can support Kyan's Kause by donating at https://www.givemiamiday.org/BPADuval

#BridgePrepAcademy #BridgePrepStudentsLearnToSwim #BPASwimmingLessons