Back to top
News and Announcements
Sign Up For A School Tour Today!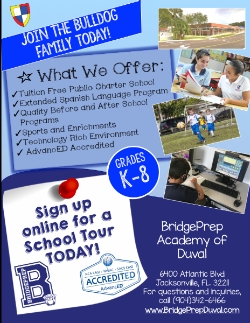 Interested in learning more about our school?
Come out to a school tour and see all that BridgePrep has to offer!

Open Enrollment for the 2019-2020 School Year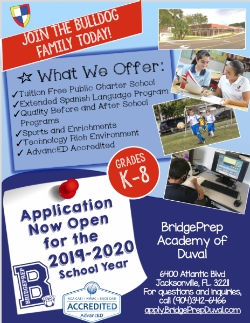 The new student application for the 2019-2020 school year is NOW LIVE!
Become a part of the BridgePrep Bulldog family. Apply Today!

I-Station Reward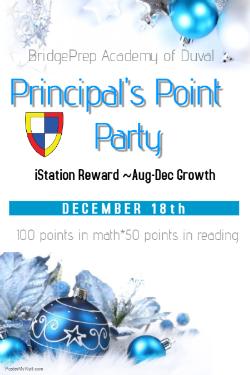 A special treat is planned for students who have reached our iStation reading and math goals.

Elf Pictures are Here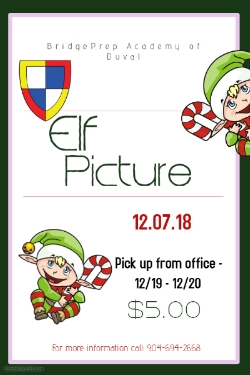 Elf Pictures are here! Stop by the front office and see Ms. Cuyler and Ms. Garrison to get your picture if you paid for one.

Holiday Showcase - Mark your calendar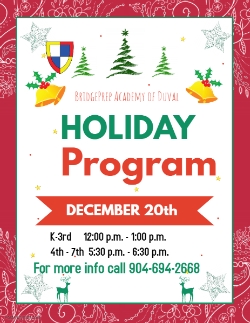 Please join us for our annual Holiday Showcase on December 20th. This year our program is split into two productions to truly highlight the talent of the students. A special treat is planned as a take-home surprise after the evening show. Check the Friday folder for your child's permission slip. We hope to see everyone there.

Student Government 2018-2019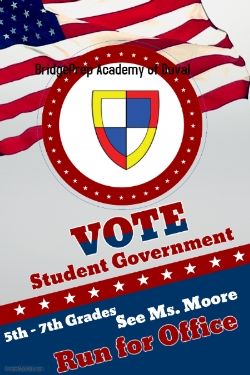 See Ms. Moore if you are interested in running for office, the packet contains deadlines. This is open to 5th-7th grades.

Angel Tree and Toy Drive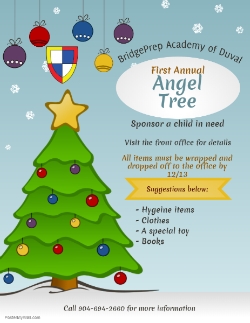 Sponsor a child in need. Get an angel from our Angel Tree starting 11/19. All gifts must be wrapped and dropped off by 12/13 to the front office.

Food Drive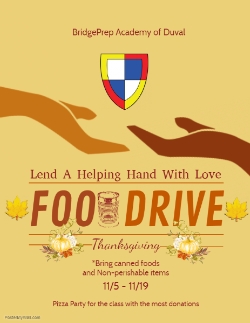 Donate canned foods and other non-perishable items to the school. We are also accepting donated turkeys or hams. Thanksgiving baskets will be created to help families in need on Thanksgiving. All donations will benefit families within the BridgePrep community.

PAL Meeting - before Literacy Night on 11/8/18
Just a reminder that our next PAL meeting is scheduled for 11/8/18. Join us for our next parent meeting on 11/8/18. All November dates are on the calendar that you will receive on Friday.

Literacy Night -Reminder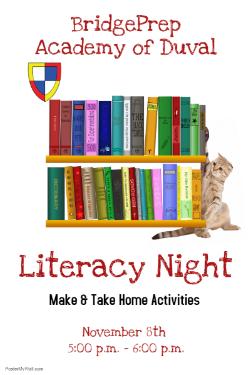 Please join us for Literacy Night on Thursday, November 8th. We hope to see you there!